Chynna Posted on April 15 2020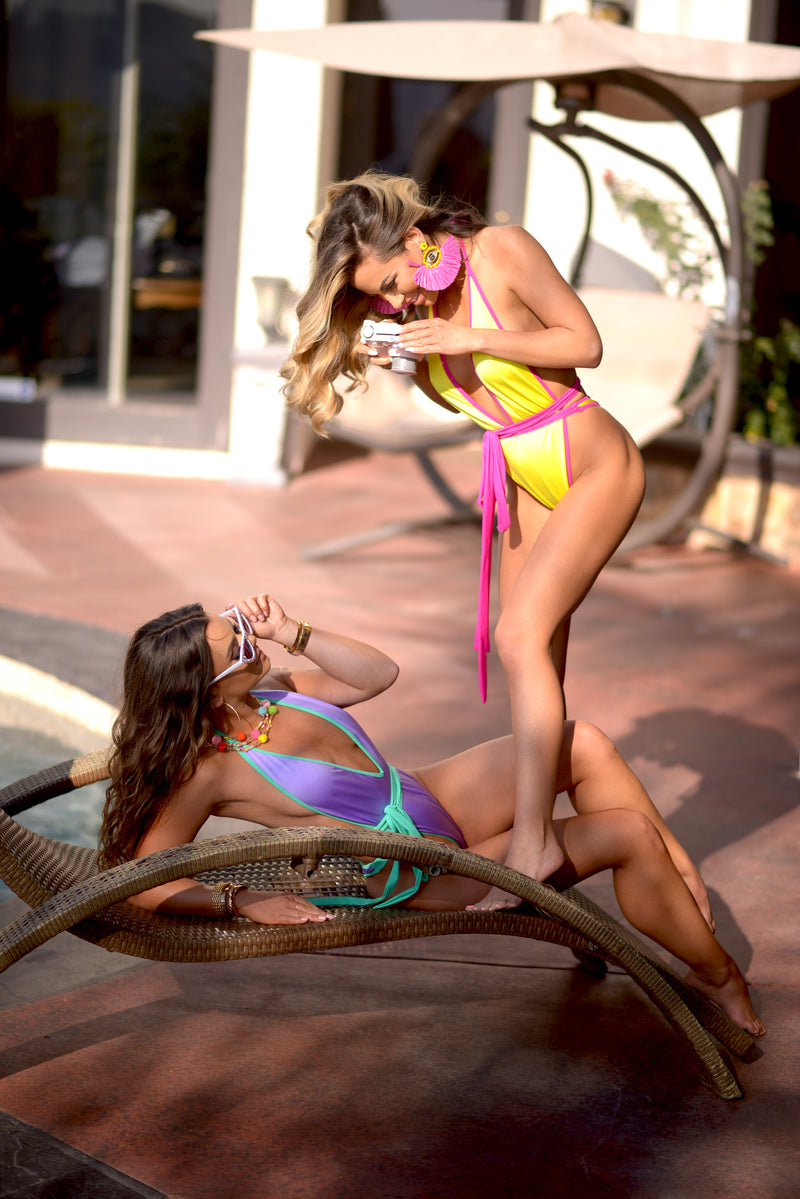 So by now we've all settled into shelter-in-place, right? Some of us are loving it. Some of us are hating it. Most of us are just wondering how long it will last. And if you're a bikini babe, you're lowkey going crazy. 
But before you do go crazy babe, you've still got action. Why? Because it's springtime so the weather is going to start warming up and you're going to want to bask in that warm sun. Yes, believe it or not, you're gonna want to ditch those sweats for a badass thong bikini or cute monokini before you know it. 
Sure, you might be limited in where you can go right now (the dayclub and the beach have to wait, boo), but that doesn't mean you can't still look fabulous, feel fabulous and show off on IG. Are we right or are we right?!
So to make quarantine fun for all of us bikini babes, we're running a QUARANKINI CUTIE Contest. Huh? We want you to show us your best bikini style while practicing social distancing or living that quarantine life. That means get out of those sweats, put down those snacks, put on your fave Chynna Dolls bikinis and take some selfies. Post it on IG and tag us @chynnadollsswim then, tag your bestie in this Instagram post→ here and tell her to do it too. The prize is a CHYNNA DOLLS QUARANKINI CUTIE Package, which includes a Chynna Dolls Bikini, a What's Up Beaches Tank, a Chynna Dolls Bikini Bag + a Chynna Dolls Mask. And we're picking two winners! Sooo who's down for the challenge. P.S. this is a no judgment zone, Babes! We just want you to have fun and remember how much you love that bikini life! 
OTHER WAYS TO SURVIVE QUARANTINE AS A BIKINI BABE:
Keep up with those home workouts, but have your besties join you! Login to live classes together and catch up on FaceTime after! 

Go outside for a walk everyday...it's a nice reminder that the world is a beautiful place. 

Take FaceTime with your bestie to the next level...Virtual brunch

Get dressed up and do your hair and makeup at least once this week--you need to remind yourself that you're a bad b*tch sometimes!

Scroll through pics from last summer. Why? Because it's coming back and you need to get excited!

If you have a pool (or even just a nice grassy backyard) and the sun comes out, go for a swim or just scroll poolside. Hello, resort vibes! 

Keep following us on IG, getting our texts and our emails because we aren't going to let you forget how magical bikinis are or how awesome they make you feel and the memories that happen when you wear them.