Chynna Posted on June 27 2018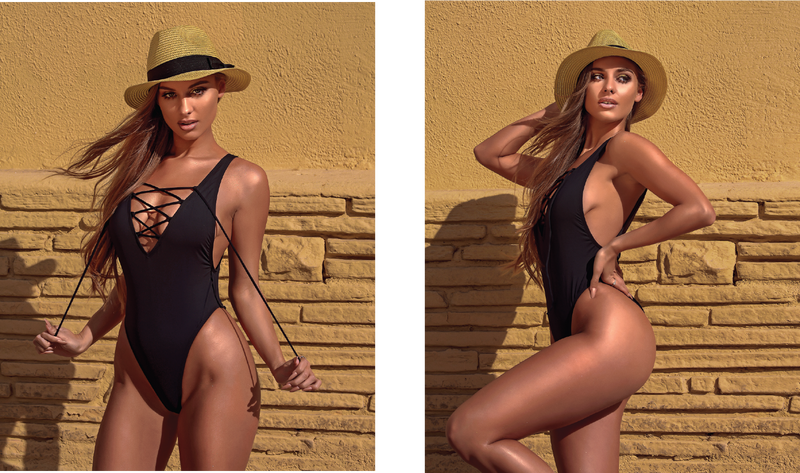 Bikini or One Piece? These days babes have so many super cute options, that it's hard to choose. But we won't lie, this week we're crushing hard on the one piece swimsuit.
It's a classic swimwear style that died down for a little bit, but it's come back better than ever. Like for real, have you seen some of our one pieces?! And for those of you ladies that fear wearing a one piece, we'll just remind you of some of the hottest bikini babes EVER who wore one pieces:
Bo Derek

Jayne Kennedy

Bridget Bardot

Farrah Fawcett

Raquel Welch

Cindy Crawford
We could go on and on, but we'll just show you and tell you, why you need to add this to your summer 2018 bikini rotation.
IT FITS:
Remember when you were little and your one piece was never comfy? Well that's not the case anymore. This style is coming with everything you need to feel secure and comfortable. Adjustable straps are an absolute on almost every one piece. We especially love this option on our Tuscany, St. John and St. Martin styles. You've got the option to make it fit YOUR body. The Myokos lets you adjust things too with a self tie, strappy back. As for the bum, you can go high leg, thong, cheeky, scrunch butt or fuller coverage with most styles. No matter what, you can feel comfy and like you're wearing the right suit.
IT'S SEXY:
Whoever says a one piece isn't sexy, clearly hasn't shopped our selection. From thong styles to show off the cheeks to plunging necklines to give a glimpse of the boobies, the one piece can sometimes be the sexiest little thing you can wear to the beach or pool. What we love is how it covers you in the right places but leaves a lot to the imagination. Lace up styles like the Croatia are an absolute fave, but then again super sophisticated and glam cuts like the Santorini, with the asymmetric styling and cutout detail, are all the rage right now. And you can't go wrong in a thong St. Martin because well, that's about as sexy as it gets. Imagine you, in that, with a cocktail, slaying your way around the pool. Yaass, boo! Send him a selfie then leave him on read....
IT'S FUN:
You know us and we're totally into solids, but we go cray when it comes to printed bikinis. Why would you expect anything different from our one piece styles? Go bold with neon combos (hello, 80's inspired Verona) or play with metallics with the St. Martin Golden Pineapples from the Jessica Burciaga collab collection. But wait, there's more--watercolor florals, tropical prints, HAWT animal prints from the Nazanin Mandi collab and more. These bold hues and prints only make the one piece look a little more fun than it already is. Go for it babe. Own this sh*t.
Peep our Instagram to see some babes just like you slaying the one piece.