Chynna Posted on November 22 2019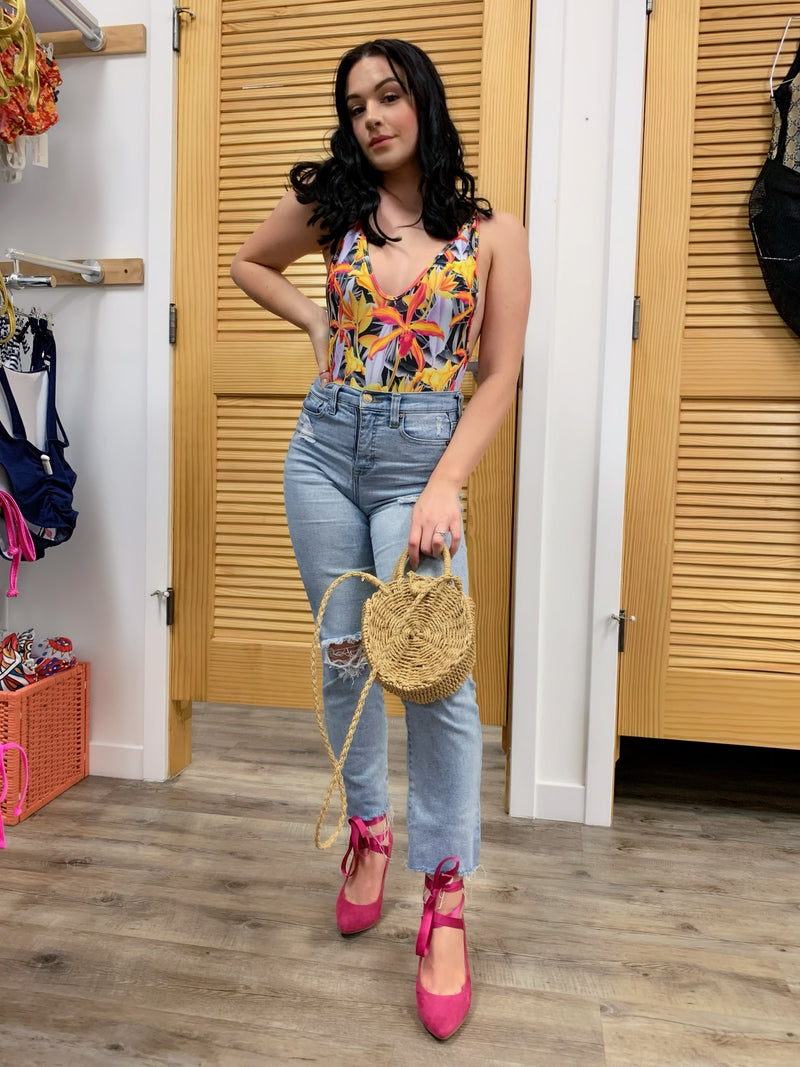 We've given you the game on the St. Martin Monokini before, but it never hurts to remind you babes. The St. Martin is more than the perfect one-piece swimsuit. It's the perfect bodysuit too. Our one-piece is all about giving you the perfect fit--so no gathering along the sides to mess up your look, no panty lines (if you go for the thong option), and adjustable straps so it lays perfectly on your bod. 
Obviously, you know us, and you know this sexy one piece comes in an array of colors and prints, but here are a few of our faves for your everyday activities. From brunch with your girls to boss babe meetings, the St. Martin is a year-round absolute! 
DATE NIGHT
You, bae and St. Martin. Toss on the St. Martin in CDW Tropical Print with an easy-to-wear pencil skirt and some clear heels. The plunging neckline of this one-piece swimsuit, makes it ideal for showing off to your guy and you'll feel super cute the whole time. Add some fun touches of your own--hoops, layered necklaces, a fun bag--whatever. Just know he'll love your monokini look as much as you do. 
BRUNCH WITH THE GIRLS
Do bottomless mimosas in the St. Martin in Tropical Sunset from the Jessica Burciaga x Chynna Dolls collab. Pair it with your favorite denim--we love it with a distressed, high-waisted style--and some fun heels in a bold color to make the print pop. Rock this look with our fave bag or even some bold accessories. Cheers to this adorable monokini gone bodysuit. 
BOSS BABE
When you've got a client meeting at 8, but want to be by the pool by 9, you wear the St. Martin in White with Neon Pink Trim. Show off this monokini with a pair of cropped pants--maybe black and white stripes--a cardigan or a button down shirt, like the Lainey Oversized Linen Button Up (a Chynna Dolls essential) and some clear heels. This look says boss, but it also says I know how to make it fashion. Go run the world, girl.