Chynna Posted on October 11 2018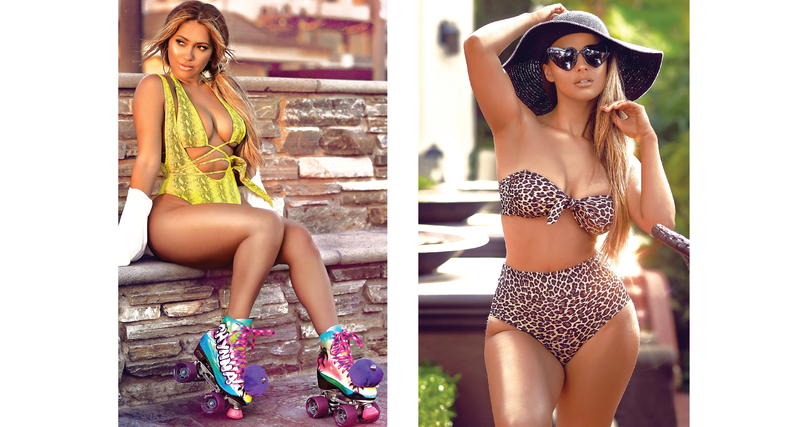 There are trends that go hard and then we're completely over them--forever. But then there are trends that just can't be tamed and keep coming back. Fall 2018 is all about animal print. It's having a major moment and we're here for it. Everywhere we look we're seeing fresh, fun versions of the timeless print, so naturally, we're doing our part to support it.
First of all, runways were loaded with animal print--Tom Ford, Proenza Schouler, Rag & Bone and many others called it last February during New York Fashion Week and now it's a reality. But the prints don't stop with updated takes on traditional leopard prints. Others like snakeskin, tiger and more are making a major appearance.
So how do you go from bikini season to fall fashion with Chynna Dolls? Easy. You can rock your leopard print, tiger print, zebra print or snakeskin print bikini to the beach (bc you're going on a legit vacay and want to stay on-trend) or you can sport styles like the Aliza, Vegas, Soho and others by peppering them into your wardrobe this season.
Animal Print Looks We Love: 
SOHO BANDEAU BIKINI TOP
Keep it wild, girl. Rock the Soho Bandeau Bikini Top for girl's night out with your fave high-waisted denim, a fuzzy coat, your YSL shoulder bag and sexy heels. 
ALIZA HIGH CUT ONE PIECE
Flirty? Always. You basically get the bodysuit you've been looking for in the Aliza High Cut One Piece in Leopard. Adjustable straps and a bold print make it a perfect fit for a flirty leather skirt, some booties and red lips...duh. 
LAGUNA STRING BIKINI IN LEOPARD PRINT
Bra or bikini? Bikini top, of course. Dress up your look and substitute a sexy bra for the Laguna Triangle Bikini Top in Leopard Print under a sheer top. Go all out fancy with wide leg trousers, bold mules, a touch of gold and an Off-White tote. Bad, boujee, bikini babe.