Chynna Posted on November 19 2019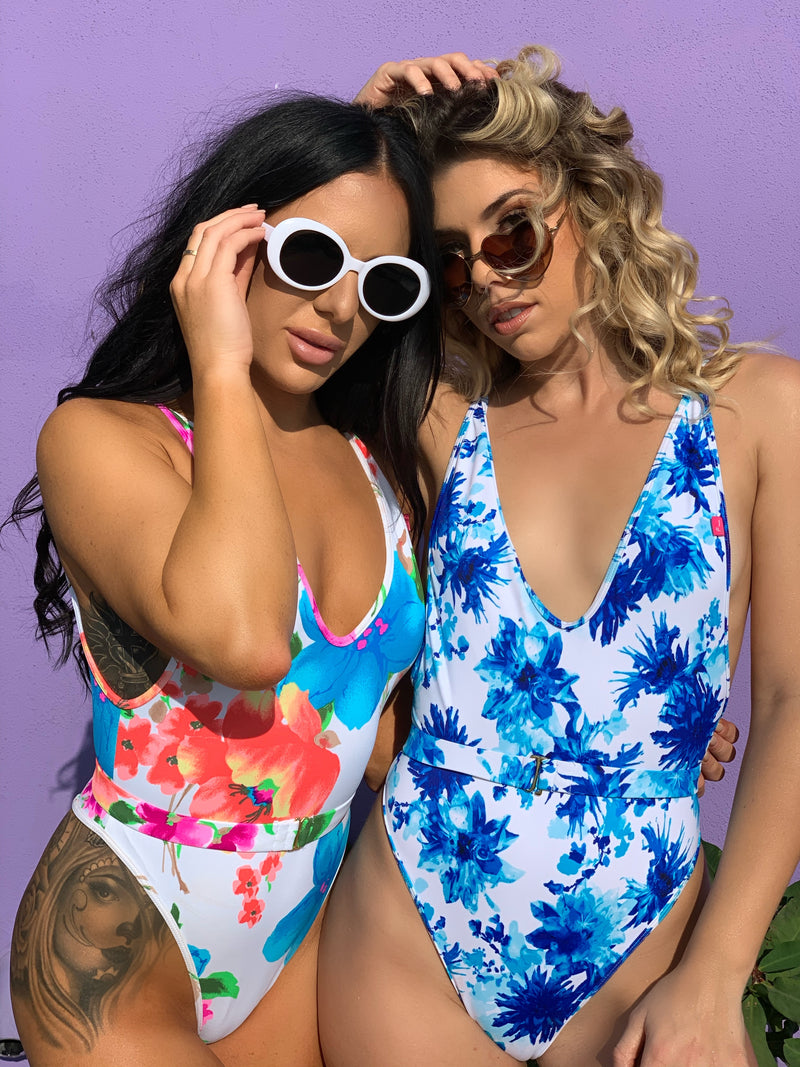 It's no secret that we love our customers. Some of you babes go way back with us to the early days of Chynna Dolls scrunch butt bikinis and triangle bikini tops. So to celebrate our customers, we wanted give some lucky girls an opportunity to do an exclusive Chynna Dolls shoot. The lucky babes? Karly and Courtney, two SoCal cuties, who are all about living that bikini life. 
We took to the culture laced Venice Beach Boardwalk with our favorite photog, Tiffany Jewels to shoot these babes in looks that everyone knows and loves.
Karly and Courtney showed off in the St. Martin Plunging One Piece Monokini with a welcomed update--a belt (coming soon). These babes soaked up the November sunshine and gave us all the feels for summer all over again. Standing in front of a bold purple wall, the vibe was epic. 
They moved on to another Chynna Dolls fave--the Verona 80's Inspired High-Cut Swimsuit--and made it super sporty with scrunch socks and white sneakers. We know, you're dying for this look now too. Bicycles, footballs and booty shakes made this whole look come together. Oh and let's talk about how many people had to stop and stare and say how much they loved the bikinis...duh!
The sun kept shining and the girls kept shooting. They rocked everything from the Coco Y-Back Thongs in bold neon colors to the Havana Sporty Crop Top Bikini to the Lyon High-Waisted Bikini and the super cute glam styles (peep the pic). In between the laughs, the much-needed pizza moment and the dance breaks, Tiffany got babetastic pics of Karly and Courtney. 
Oh and if you peeped our Instagram stories you saw how we totally shut down Santa Monica with the girls in a class lowrider giving off holiday cheer in some festive bikinis.