Chynna Posted on May 01 2018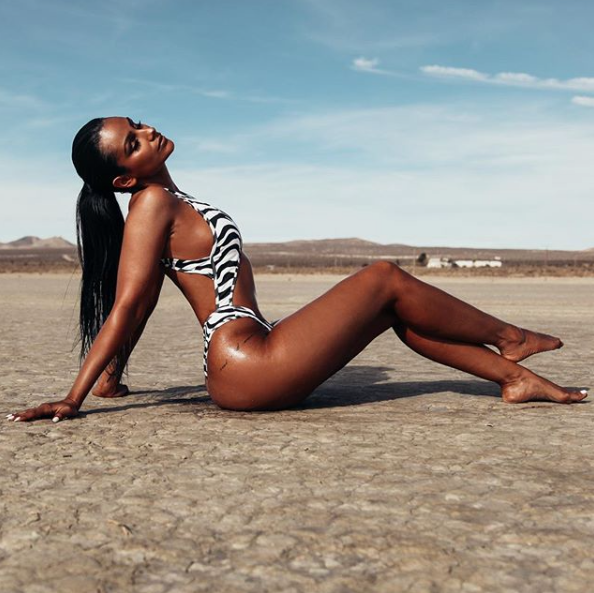 We launched our third collab collection, Nazanin Mandi X Chynna Dolls, with super babe, Nazanin Mandi last March and we're still super pumped about the styles, the colors and of course, Nazanin!
Not only does she look amazing in the barely-there bikinis and sexy one piece swimsuits (and you will too, trust us), but she's the coolest babe ever. Naz--as we affectionately call her--took some time out of her busy schedule (hello, have you watched her Instastories...this girl is non-stop), to chat with us about the collection. She's telling us what inspired her,  she loves most and how she wants you to feel when you wear the cute bikinis. And if you peeped her on the 'gram wearing the Sorrento String Bikini, then you already know how hot the collection is. But we'll stop talking so you can hear it from Naz herself...
Talk to us about your inspiration when designing the collection?
I'm most definitely, always inspired by the 80's & 90's. Brazilian, high cut bikini bottoms are my go to style and this season we incorporated thongs, which I love so much! Because the cuts were so unapologetically sexy, I felt like we had incorporate some animal prints and bold colors. ✨
What's your favorite piece from the collection?
My favorite pieces from this collection are the Rio and Sorrento suits. They're risqué, but classic cuts that are easy to mix and match. These two particular styles are fun, yet daring and in my opinion, it's easier to embrace the bikinis when you can also wear them with everyday pieces like jeans and shorts.
What do you love most about swimwear?
I love the evolution of swimwear--from patterns to styles, we've come a long way, yet this entire journey has been a sultry one. When it comes to swimwear, there's a bikini or one piece out there for every body type and I adore that.
Tell us what you want girls to feel when they wear the Nazanin Mandi X Chynna Dolls styles?
Sassy, sexy, cool, comfortable and confident! If a woman feels this way in my collection, I've obtained my goal 💗
Sum up the collection in three words...
Sultry. Sexy. Cool.