Chynna Posted on March 13 2020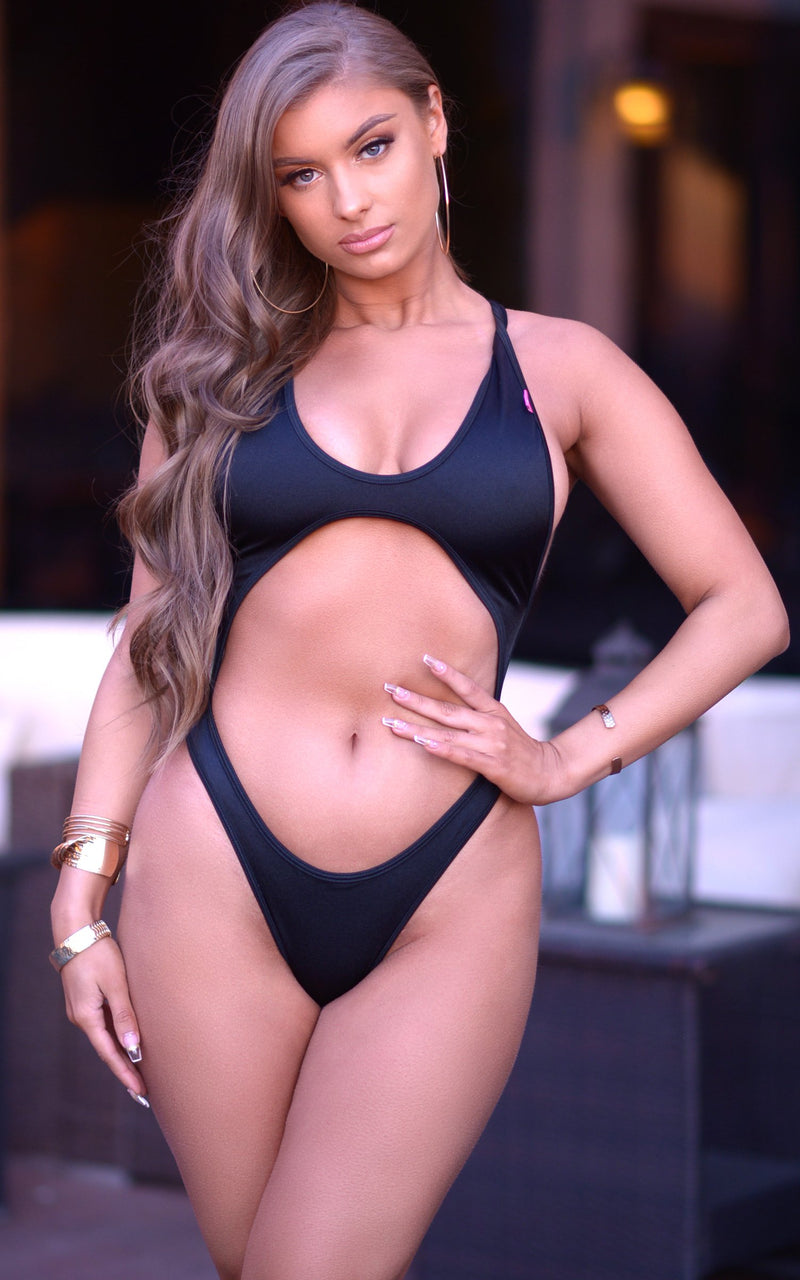 If you live by the mantra, "Kim K. has it, so I'm going to need it," then we've got you. When Kim Kardashian West took to Costa Rica with her fam last summer, she was spotted in a look that we instantly felt drawn to. Why? Because it was a solid black, 80's inspired cut-out monokini and it looked exactly like our must-have solid black Verona. 
Ask us and we'll tell you every bikini-loving, jet-setting, vacation-obsessed babe needs a black bikini or monokini. It's versatile and it's always sexy and can transition easily. Ask us a second time and we'll tell you every babe who wears Chynna Dolls need a version of the Verona--whether a neon combo, an animal print, a floral or a solid essential. And that black Verona 80's Inspired monokini is a good place to start. 
Aside from ultra-babes like Kim Kardashion wearing this style, known bikini lover Tash Oakley wore the Chynna Dolls style a few years back. So did our main bae, Nazanin Mandi. And take it from us babes, this style is style going strong. 
The benefits? It fits so many different body types for one. If your boobies are on the larger side, you can rock major cleavage or underboob. You booty gets a lift in this style and while some of you might argue that your stomach isn't flat enough for Verona, Verona actually slims your bod. Surprise, surprise! 
So if Kim K. is rocking a risque black one-piece swimsuit, you should too.